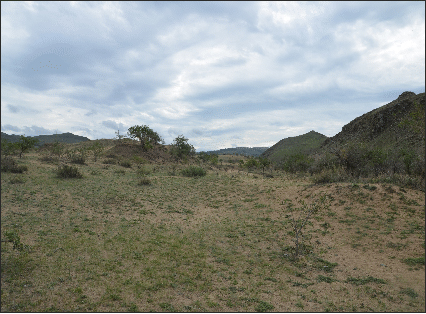 PDF
Yenkhor (cemetery)
The Yenkhor complex cemetery is located in Dzhidinskiy district of Buryatia (southwestern Baikal region), to the east of Yenkhor village. The cemetery includes about 100 burials, ten of which dates Xiongnu times.
The Yenkhor complex mixed cemetery was discovered in 1983 and studied during 1984-1986. Visually, there were about 150 objects on it. In total, about a hundred graves have been excavated.
The materials are kept in the museum of BSC SB RAS and IMBT SB RAS
Collection
Publications
Imenohoev N.V. Srednevekovyj mogil'nik u s.Enhor na r.Dzhide (predvaritel'nye rezul'taty issledovaniya) // Pamyatniki epohi paleometalla v Zabajkal'e. Ulan-Ude, 1988. - S.108-128.